GREAT MINERVOIS WINES AT THE HEART OF LANGUEDOC
The Danglas family grow 75ha of vines on the hillsides of the village of Paraza. Their wines offer a harmonious dialogue between strength and finesse and their Grands Crus are appreciated worldwide.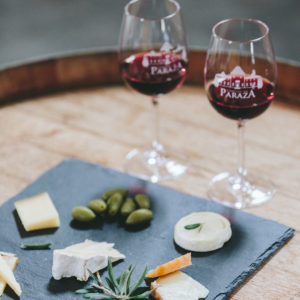 For gourmets, we recommend a stop at the bar to taste local specialties : only products finely selected for their delicacy and character, or directly coming from our organic vegetable garden.To be enjoyed on the terrace or in the freshness of the cellar.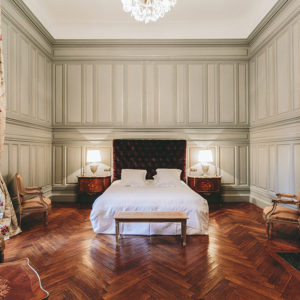 In an exceptional green setting and benefiting from the tranquility of the Canal du Midi, the Château de Paraza welcomes you in its four historic suites elegantly renovated. The quality of the welcome is appreciated by our visitors who give us an excellent rating on booking: 9.5.
Exclusive workshops

For visitors who want to learn more, wine-tasting and wine-making courses can be booked. They are given in a wine-tasting room by one member of the winery and can be adapted to different levels.
Private events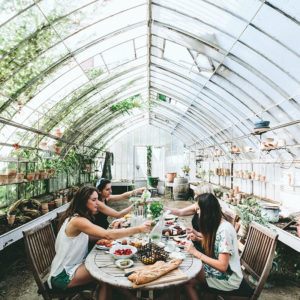 An exceptional site to be enjoyed exclusively to celebrate special moments: wedding, anniversary, meeting. Contact us to organise a magnificent event.
Vintage 2017

2017 is the year of the happy few : great quality, very low quantity
AN AUTHENTIC 17TH CENTURY CASTLE ALONG THE CANAL DU MIDI
DISCOVER WHAT OUR GUESTS HAVE APPRECIATED DURING THEIR VISIT OF THE CHATEAU DE PARAZA ALONG THE CANAL DU MIDI
Dream Chateau
A beautiful chateau in a perfect location better than we could ever have imagined.
Très chic
Oh man, es war soooo toll! Von Ankunft, über Bett, Badewanne, Flair und tolles Frühstück, können wir nur ein dickes Lob aussprechen! Haben uns super gut gefallen, très chic!!
Magie et douceur des lieux
La situation du château au bord du canal du midi,la magie des lieux avec un espace de dégustation exceptionnel. La gentillesse et la disponibilité de toute la famille, avec une attention particulière apportée à la dégustation des vins par le responsable de la cave Matthieu; la beauté des lieux chargé d'histoire et l'esprit de Riquet qui plane sur les vestiges du cloître entourant la piscine; la corbeille de fruit frais déposée dans la chambre avant de se coucher
Beautiful chateau in beautiful surroundings hosted by very welcoming family
The Danglas family could not have done more to make our stay a good one. They booked us restaurants, made suggestions as to what we might do and even brought us drinks around the pool. Thank you!
Ein bisschen ein Haus wie im Märchen
Überaus freundliche, zuvorkommende und hilfsbereite Gastgeber, ein prachtvolles Chateau, herrliche Zimmer, liebevoll eingerichtet.
Gorgeous period property, amazing hosts!
We had a fantastic stay at the Chateau Paraza. Lucile and her family made us feel incredibly welcome at their gorgeous property!!
Muy Recomendable
El personal nos trato excelentemente. El hotel es un precioso remanso de paz y parece que el tiempo se pare mientras estas en él.
Just go and enjoy
The staff were excellent, the location amazing.
Loved: Staff. Position. Historical building. Bed. Bathroom. Free wi-fi. Parking. Breakfast. Swimming pool. Caveau. Surroundings.
Übernachten wie ein König
Das wirklich einzigartige Ambiente, die unaufdringliche Freundlichkeit, das Weingut und sein Wein…
Très belle chambre au château.
Chambre magnifique, spacieuse, décoré en style d'époque, superbe salle de bain, très bon accueil , gentillesse de la propriétaire , copieux petit déjeuner,belle vue sur les vignes , au calme, vin du château excellent.
Fabuleux!
Ce chateau est un bijoux (classé au patrimoine de l'UNESCO). Les propriétaires sont accueillants, chaleureux et attentionnés. Nous avons eu une chambre spacieuse et très propre. Le petit déjeuner est fait à partir de produits locaux et fait maison. Possibilité de profiter de la piscine très agréable pour se reposer. Nous avons aussi pu faire une dégustation des vins produits par le domaine. Nous recommandons vivement cet établissement de grande qualité .
Share this page