CHÂTEAU DE PARAZA
MINERVOIS APPELLATION
GREAT WINES FROM LANGUEDOC
WINES FROM SOUTH OF FRANCE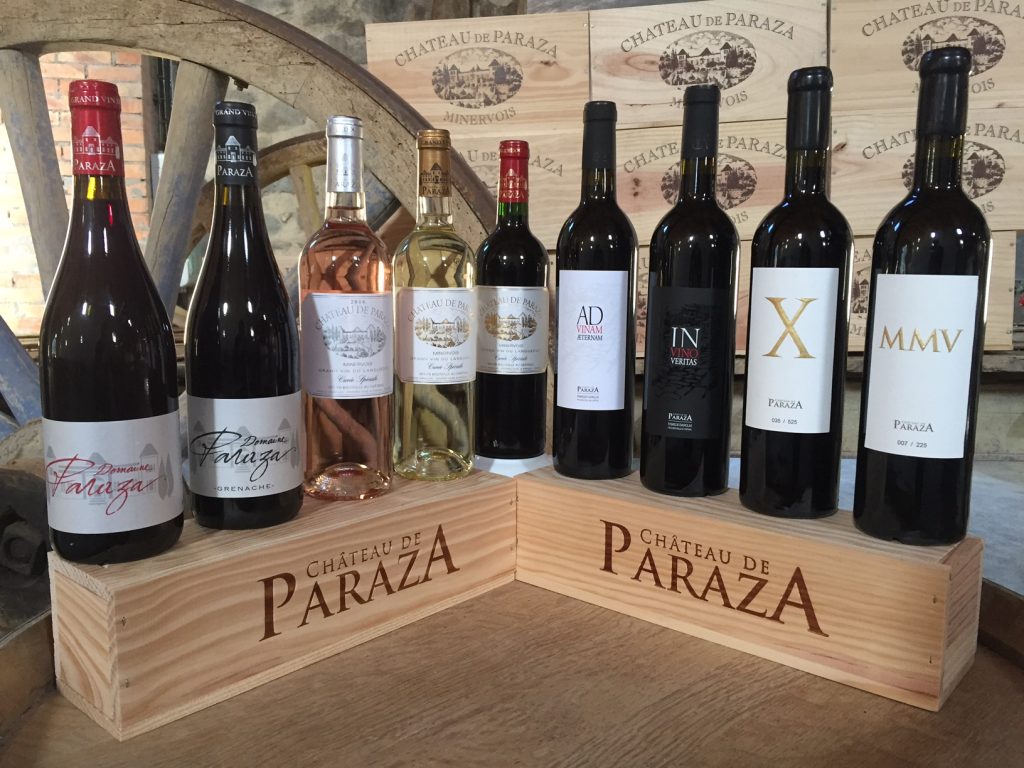 THE CHATEAU DE PARAZA REPRESENTS THE GUARDIAN OF TRADITIONAL WINE MAKING. THE WINES ARE ELABORATED TO BE RICH, FRUITY AND FULL-BODIED WITH A NICE BALANCE BETWEEN STRENGTH AND FINESSE. THEY ARE APPRECIATED WORLDWIDE.
Proud of our 100 meters long winery, we like to share our passion for wine-making and for the specific Languedoc terroir.
A small introduction to typical blends of Minervois wines with the tasting of the Cuvée Spéciale white, rosé and red. Total: 3 wines
A complete tasting of the different ranges of wines produced: the single grape varieties (100% Syrah, 100% Grenache), the Cuvées Spéciales, the Roman collection, and the sparkling wines from Limoux. Total: 9 wines
Price: 7€/pers – 12€/couple
FREE WITH THE PURCHASE OF ANY CASE/BOX OF WINE
We are very pleased to welcome groups for tasting. For more than 10 people, we can organize an aperitif along with the exclusive wine-tasting. The aperitif will be composed of home-made and local products and can be adjusted according to the group preference. Approx 1h30. From 10€/pers.
Do not hesitate to contact us for more information.
Share this page